| | | | |
| --- | --- | --- | --- |
| 【GOD IS DEAD】追忆 Lemmy(1945-2015) | | | |
moldbody
2017-11-23
2013年大病初愈后, Lemmy 登上英国经典摇滚杂志封面,并在采访中说出他的人生态度:"这次生病后,所有人对我说,莱米,你应该戒烟。操XXXX,我就不喜欢别人告诉我应该干什么,不应该干什么,即便他们是对的。如果明天我死了,我无怨无悔。"

       2013年大病初愈后, Lemmy 登上英国经典摇滚杂志封面,并在采访中说出他的人生态度:"这次生病后,所有人对我说,莱米,你应该戒烟。操XXXX,我就不喜欢别人告诉我应该干什么,不应该干什么,即便他们是对的。如果明天我死了,我无怨无悔。"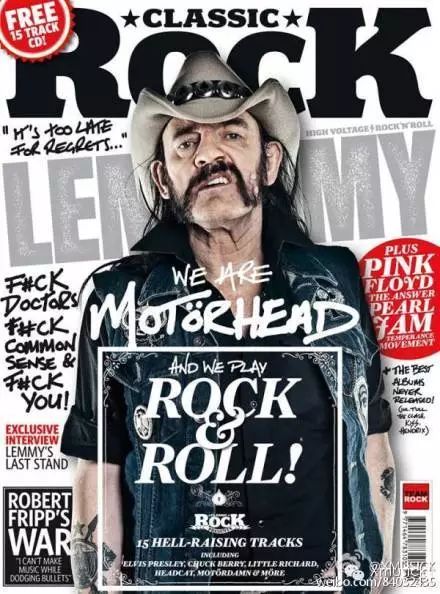 2015年12月28,摇滚乐传奇 MOTORHEAD (摩托头)乐队的灵魂人物 Lemmy 病逝,就在他70岁生日后的第四天。据乐队官方消息,Lemmy于 12月26日预感到自己死期将至,便不再出门,玩儿着他喜欢的电子游戏同家人度过最后一段时光。祝老爷子一路走好!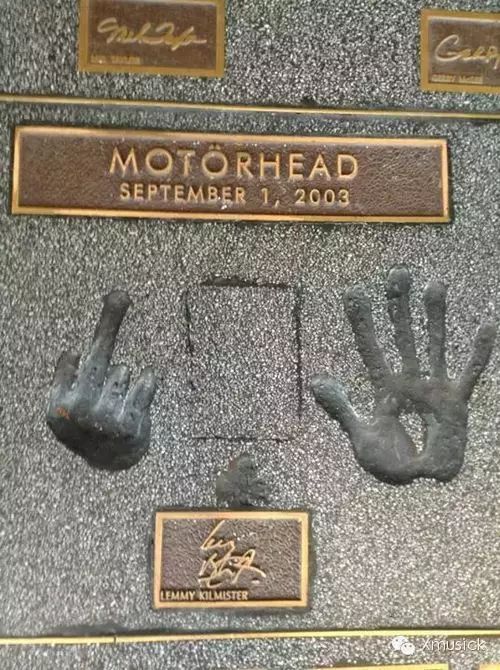 Ian Fraser "Lemmy" Kilmister ,1945年12月24日,圣诞前夜在英国斯塔福德小镇出生。3个月大时父母离异,10岁开始展示出他对于摇滚乐、女孩以及骑马的热爱,一生未变。今天"莱米"已经是一个时代的标志,一种摇滚精神的象征。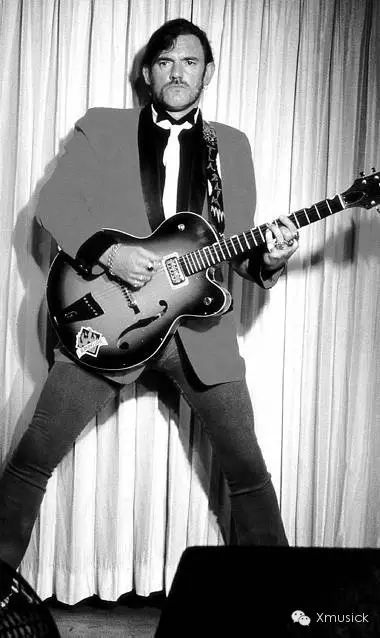 英国摇滚乐传奇 HAWKWIND 是最早一批摇滚乐队,71年的专辑《In Search of Space》 树立了"太空摇滚" 风格的标杆。而最著名的事件是1975年,乐队将一个叫 Lemmy 的小伙子开除,后来就有了伟大的 MOTORHEAD 乐队。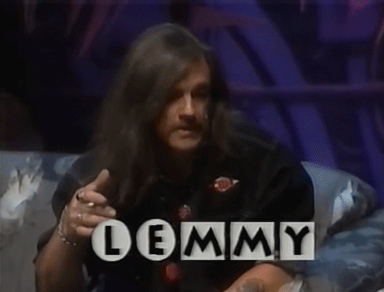 曾被问及如何看待死亡,Lemmy早已表态,"死亡无法避免,不是吗?等到了我的年龄也就更意识到这点。我不担心这个已经准备好了。所以当我干什么,就尽全力干到最好。如果明天死了,也没什么可抱怨的,挺好。"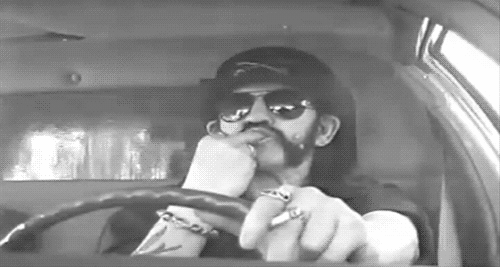 2015年摩托头发行了第22张专辑《Bad Magic》,Lemmy的最后一张唱片。
       去年Xmusick制作的《重金属放大器》第3期便是分享听 Motorhead 的点点滴滴,黏贴下面链接在浏览器中打开即可观赏:http://v.youku.com/v_show/id_XNzAyODgxMzk2.html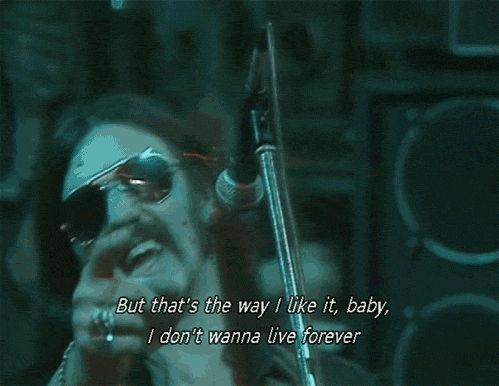 各路音乐人致辞哀悼:
Ozzy Osbourne: Lost one of my best friends, Lemmy, today.  He will be sadly missed.  He was a warrior and a legend.   I will see you on the other side.
METALLICA:Lemmy, you are one of the primary reasons this band exists. We're forever grateful for all of your inspiration. RIP
Corey Taylor(SLIPKNOT):My friend died today. We'll all miss you. Your name was Lemmy, and you played Rock n Roll. Rest in Peace, my man.
Robert Trujillo(METALLICA):One of the last true outlaws has left the building.
ANTHRAX:There's nothing we could write here that can live up to the mighty life you lived. You are Rock N Roll. Warrior...
ScottIan(ANTHRAX):He lived a life of dreams and he went out on top. He was Motörhead and HE PLAYED ROCK & ROLL!!!
Charlie Benante(ANTHRAX):Lemmy...words can't express how much you meant to Our music and our lives. I'm glad I knew a legend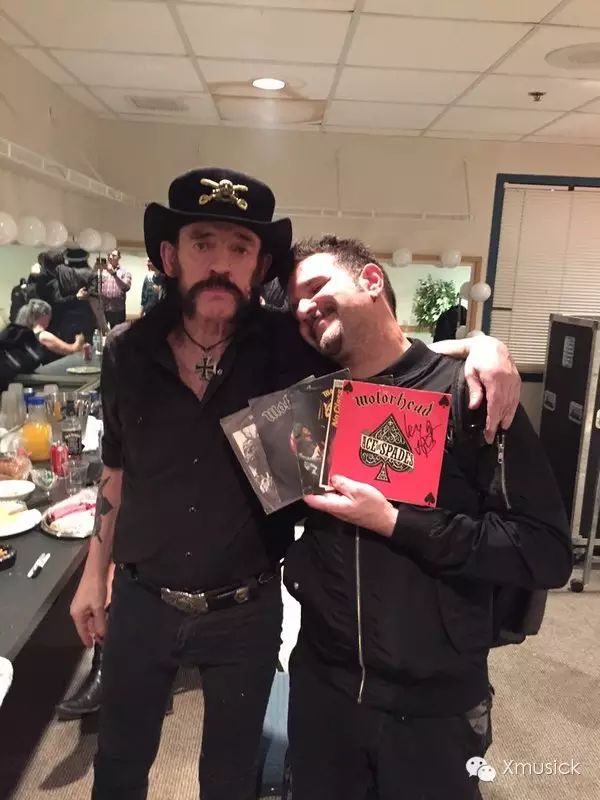 Mike Portnoy:FUCK!!!!!!! RIP LEMMY Sad that so many of us saw this coming, but never thought it would really happen...we all thought you'd live forever
HELLYEAH:And yet again black December takes another one of my hero's. People can argue about where metal started but if thi…
Nikkisixx:I'll miss you buddy and our conversations. You were always a pilar of dignity. RIP
DuffMcKagan:Rest In Peace Lemmy. A hell of a man who suffered no fools. U shall be missed brother, and, THANK u 4 the years of unwavering kick ass R&R.
OBITUARY:The music world's heart just stopped. There will only be one Lemmy.
King Diamond:It is a sad day. We have lost Lemmy, a legend of legends. With the highest respect, Rest in Peace my friend.
GWAR:The world's true lord and savior, Lemmy Kilmister has passed away today. Rock and metal are dead.
RUSH:So sorry to hear of the sudden passing of fellow Bass man Lemmy ..of Motorhead and Hawkwind before that
Tom Morello(RAGE AGAINST THE MACHINE):Lemmy was a true rock icon, singular in voice and spirit. Metal flags fly at half mast tonight as we salute the incomparable Ace Of Spades.
Amy Lee:You were so kind to me, supportive and encouraging and naturally, brutally honest. Thanks, Lemmy. You are a legend and I'll miss you!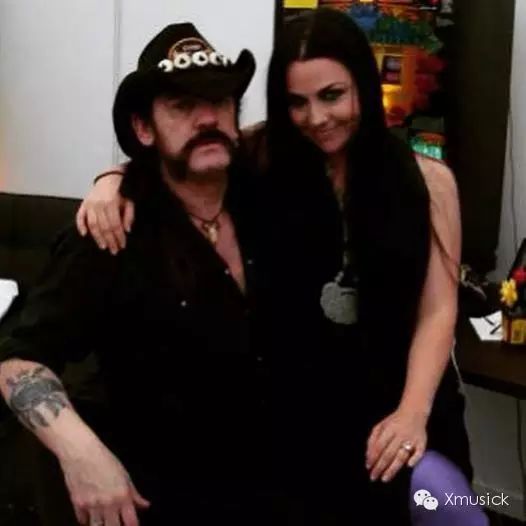 SUICIDE SILENCE:This is a true story about Lemmy and my mom told by my best friend... "He sat next to us and he started talking to her about growing up with a face mole and she wasn't all 'super-fan' cause she didn't know who he was, and I think he really liked that and kept talking to her. Then we went to the parking garage to drive your BMW home and he was down there by himself with two studded suitcases and she asked him if he needed a ride home" haha - Mark RIP.
Lita Ford:I love you Lemmy; a great human being and a man who changed the face of rock. Motorhead Rules! 
RIP Lemmy; You will never be forgotten! I love you my big brother. ;-( 
Lita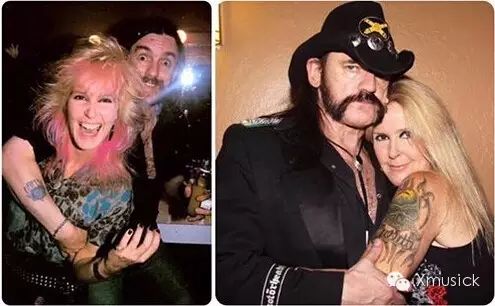 💔

---
Lemmy语录: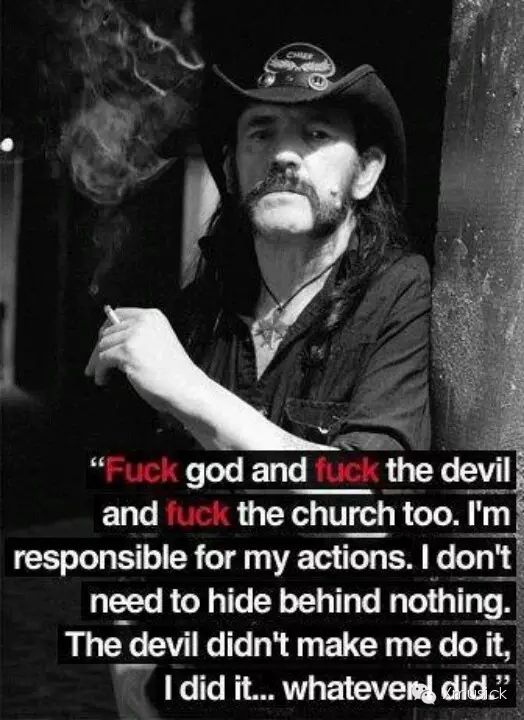 ——"时光流逝的同时让人变得愤世嫉俗,因了解越多,越多事就不能如你所愿"
——"金属有点儿象摇滚的野孩子..."
——"(选秀节目)就是个笑话。名声无法赢来,要去挣。不劳而获的名声给了你,也没法接牢..."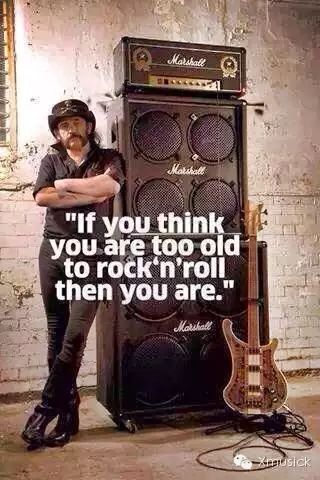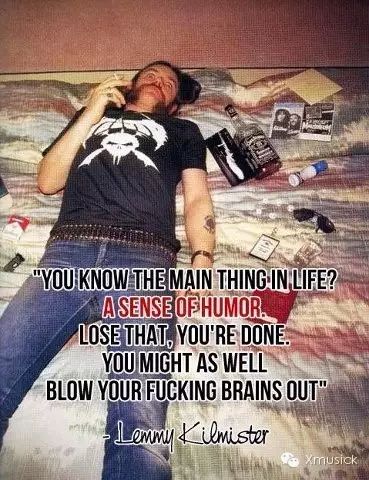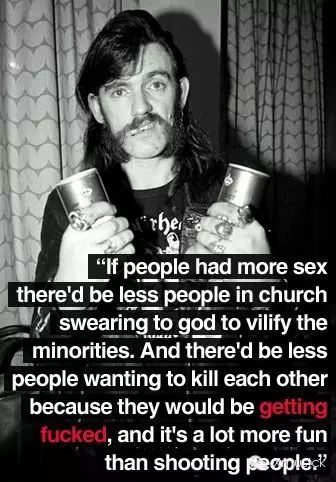 ---
       Lemmy 非常罕见的没有标志性胡须的照片。 第2张中的女性为 Nashville Pussy 乐队贝斯手 Corey Parks。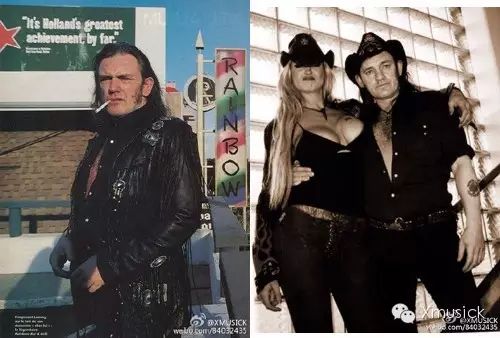 曾经和Lemmy合影过的人们~